The Episcopal Pastor's Corner
EVERY From the Heart member MUST VOTE
Start now…be prepared to CAST your VOTE
EVERY From the Heart member MUST VOTE
Start now…be prepared to CAST your VOTE

EVERY From the Heart member MUST VOTE
Start now…be prepared to CAST your VOTE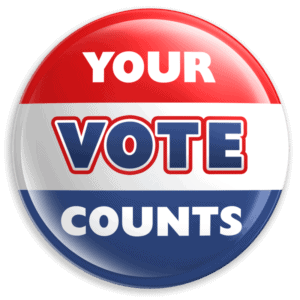 From the Heart of the Worldwide Administrator
Praise the Lord From the Heart!
2020…This has been quite a year, hasn't it? I don't know where to begin. First, I am thankful to God for His faithfulness. He has given us the strength to make it through this time. He has blessed our local churches to remain open to serve us during a worldwide pandemic. He has kept us and our loved ones through opportune teachings that have spoken to where we are and what we needed at the time that we needed it. He has supplied our needs over and over again. He is truly a good Father. As we continue in this year we must be encouraged because God knows. He knows the time and place that He put us here in the earth according to Acts 17:24-27 and thanks be to God, He is not far from us. God knows the purpose for why we were chosen to live through this difficult time according to His good pleasure (Ephesians 1:4-10). That means we should use the opportunity that God has given us to do what we are being taught. To restore our breaches (no one is more qualified to do this work), to establish godly, good plans for our lives that will benefit others and help us to be made ready for the Father's next move.
Be encouraged From the Heart, we are more than able to do this work and establish the Will of God in the earth for this time.
Reverend LaWanda M. Cherry
From the Heart Church Ministries of South Africa
From the Heart Church Ministries of Ethiopia
From the Heart Church Ministries of India
From the Heart Church Ministries of South Africa
From the Heart Church Ministries of Cinncinnati
From the Heart Church Ministries of Harrisburg
From the Heart Church Ministries of Guyana
From the Heart Church Ministries of Chicago
From the Heart Church Ministries of Atlanta
From the Heart Church Ministries of Waldorf
From the Heart Church Ministries of Pomona
From the Heart Church Ministries of Los Angeles