The Episcopal Pastor's Corner
Everyone should stay updated and educated
about the COVID-19 Virus!
TALK TO YOUR DOCTOR about the VACCINE
ACT NOW so that we can lower positivity rates.
From the Heart of the Worldwide Administrator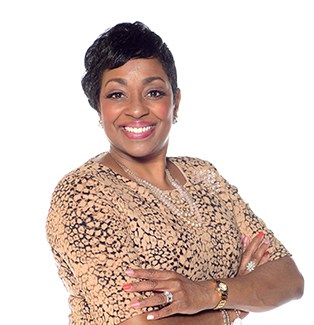 Praise the Lord From the Heart!
I hope that you join me in my excitement for this new year.  Not only do we have a new theme, but we are celebrating our fortieth year of ministry.  This is quite a milestone and I am looking forward to honoring what God has done in From the Heart.  Although we are still very much affected by COVID, we can rejoice in the opportunity that 2021 brings.
We have an opportunity to build upon the foundation that has been laid here in From the Heart.  This opportunity requires us to press toward the mark for the prize of the high calling of God in Christ Jesus, according to Philippians 3.  I don't know about you, but for me this opportunity is a good time to be reminded of the importance of my press to establish the Will of God for this time. We have an opportunity to commemorate 40 years of ministry, which is truly a blessing.  I hate to think of where I would be if not for the teachings, love and fellowship of this worldwide church.  In these last forty years From the Heart has been a blessing to so many of us.  Although we have yet to return to worship, we can still find a way to celebrate as we take full advantage of the opportunities that the new year brings.
Reverend LaWanda M. Cherry
From the Heart Church Ministries of South Africa
From the Heart Church Ministries of Ethiopia
From the Heart Church Ministries of India
From the Heart Church Ministries of South Africa
From the Heart Church Ministries of Cinncinnati
From the Heart Church Ministries of Harrisburg
From the Heart Church Ministries of Guyana
From the Heart Church Ministries of Chicago
From the Heart Church Ministries of Atlanta
From the Heart Church Ministries of Waldorf
From the Heart Church Ministries of Pomona
From the Heart Church Ministries of Los Angeles