The Episcopal Pastor's Corner
From the Heart of the Worldwide Administrator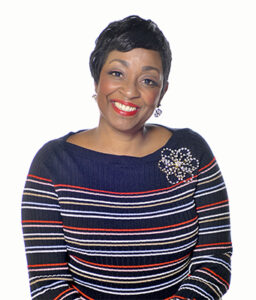 Praise the Lord From the Heart!
We are entering the Easter season on the liturgical calendar, dedicated to celebrating the Resurrection of Jesus.  We see and know God's faithfulness, deity, and power through the Resurrection.  Jesus let us know in His earthly ministry that He is the Resurrection and the life, and that we have life through our belief in Him (John 11:25-26).
As God raised Jesus from the dead by His power, God raises us from dead situations, dead thinking and our old ways of doing things.  The old person that we were and the old life that we had before coming to a saving knowledge of Jesus, can be put to death.  Thank God, we do not have to live that old life and we can be resurrected from that life to a new life.  Our new life is in Christ Jesus.  And oh, what a blessing it is to have a new life.  By the power of the Holy Spirit, we have the power to go on from where we were in our old life to where we can now glorify God.   We can be sons and daughters of God, having a real relationship with Him.  There is no more enmity between us and God and we can do the things that He commands in His Word.  Thank you Lord, for the Resurrection!
Reverend LaWanda M. Cherry